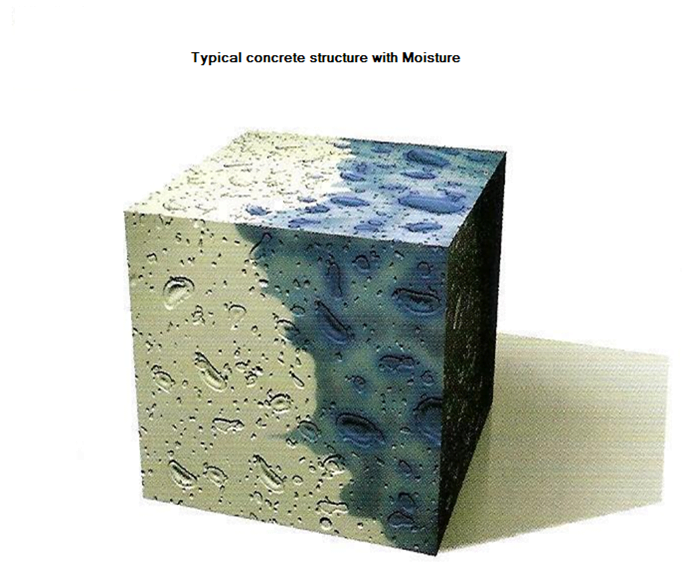 In the presence of water, the components which make the concrete triggers a chemical reaction under the catalyst of active substances and reproduces crystalline along the cracks, which blocks the passages of water, inhibiting the water leakage and achieving waterproofing/anti-corrosion properties.
The active substance contained in the crystalline is successfully able to permeate into the cracks and pores of the concrete.
The chemicals penetrate into the capillary tracts of the concrete.
The active ingredients of the products react with various concrete materials, forming insoluble crystals which fill out cracks and pores.
Water and other chemicals are no longer able to pass through the concrete. However, air can still pass, allowing concrete to breathe and avoiding vapor pressure to build. In the absence of further moisture, the product's components lie dormant.
Should moisture recur at any time, the sealing process resumes automatically and advances deeper into the concrete continuously sealing itself.
Application is applied by trained technical personnel. The curing time is 24 hours.
About Us
Waterproof Masters & Associates Inc. has been established by offering our clients our revolutionary waterproofing solutions customized to individual needs while supporting budgetary requirements. With over 25 years of experience, our innovative processes have enabled us to have carved a niche in the waterproofing industry and become a household name amongst our clientele of Builders, Property Managers and Homeowners alike.