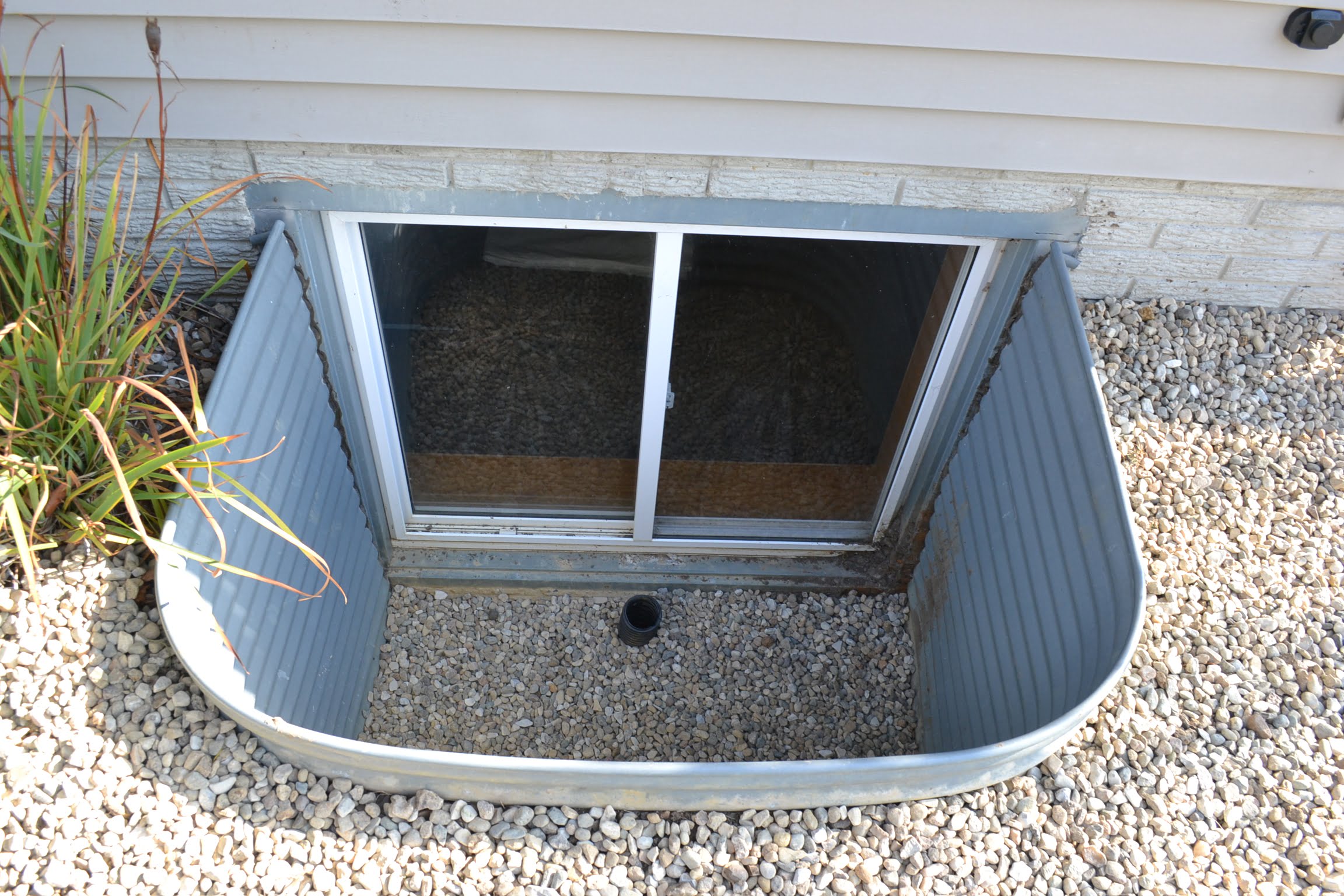 Window wells are designed to be below grade. Thus creating a vulnerability to flooding from trough spillover, driving rain, or snow build up against the home. Once window wells flood, the water has nowhere else to go–except into your basement! A drain installed inside your window well, will provide the positive drainage required to carry water away from your foundation wall.
Remove the window well form.
Locate primary horizontal weeping tile system by manually digging to footing.
Make a 4″ T connection onto the primary horizontal weeping tile system.
Run a 4″ in diameter piece of weeping tile, vertically up the wall, to the bottom of the windowsill.
When this is done make sure all weeping tile, at the footing level, is covered with 1′ of ¾" gravel.
Backfill, making sure you leave the dirt 1′ lower than the bottom of the windowsill.
Refasten window well form back, onto the foundation wall.
To stabilize the new drain, fill the inside of the window well, 1′ deep with ¾" gravel.
The new drain must be completely surrounded with gravel. The continuous holes in the weeping tile will provide positive drainage. Backfill and compact dirt around the outside of window well. This will prevent water build up inside the window well.
About Us
Waterproof Masters & Associates Inc. has been established by offering our clients our revolutionary waterproofing solutions customized to individual needs while supporting budgetary requirements. With over 25 years of experience, our innovative processes have enabled us to have carved a niche in the waterproofing industry and become a household name amongst our clientele of Builders, Property Managers and Homeowners alike.